sfrc2225.htm
11/27/96 HyperLaw, Inc.®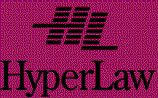 West Loses Long Copyright Fight Over Pagination - Recorder (San Fransisco - November 11, 1996)

PAPER: The Recorder (San Francisco)
DATE: 11/25/96
SECTION: News page 1
HEADLINE: West Loses Long Copyright Fight Over Pagination
By Krysten Crawford
West Publishing Co. lost a critical court fight in New York Friday in its longstanding battle against rivals seeking access to its system of paginating published court opinions.
The federal court ruling marks the first time West, whose $3.4 billion merger with Toronto-based The Thomson Corp. is awaiting final court approval, has lost such a copyright claim, observers said Friday.
"Where and on what particular pages the text for a court opinion appears does not embody any original creation and it is not, in my opinion, entitled to protection," U.S. District Judge John Martin Jr. said Friday in ruling from the bench.
He added: "What West is trying to do is create a monopoly in reported decisions."
In Matthew Bender & Co. and HyperLaw Inc. v. West Publishing Co., filed in U.S. District Court for the Southern District of New York, the plaintiffs argue that Eagan, Minn.-based West cannot claim copyright control of its internal page -numbering system for case law books.
West is a major player in the market for published case law. It has argued for years that its pagination system was protected by copyright. Critics of the company and competitors have claimed that the system, like the court opinions themselves, is part of the public domain.
"This is a significant loss for these guys," said Alan Sugarman, the president of New York-based HyperLaw Inc., which publishes court rulings on CD-ROM.
West lawyers said they were dismayed by Judge Martin's ruling and vowed to take the case to the New York-based Second Circuit U.S. Court of Appeals.
"I was very surprised because I think [the judge was] really wrong," said Joseph Musilek, a Minneapolis lawyer who argued the case for West. "We'll be happy to take this to the Second Circuit."
Counsel for Matthew Bender, Morgan Chu of Los Angeles' Irell & Manella, was not available for comment.
The ruling by Martin -- granting full summary judgment to Matthew Bender and partial summary judgment to HyperLaw -- clears the way for a trial in January on HyperLaw's claim that it can legally copy the texts of judicial decisions as they are reported in West's books. In its motion for partial summary judgment, filed Sept. 23, HyperLaw sought the right to copy specific judicial opinions from West books for use in its CD-ROMs of federal district and circuit opinions.
The detailed 56-page motion was the result of years of correspondence and depositions from West employees. HyperLaw tried to fashion a way to copy opinion text from a West book without triggering a West claim of copyright infringement.
In West's Oct. 16 reply to the HyperLaw motion for summary judgment, West contended that there are far too many disputed facts to consider ruling in summary judgment. Resolving the disputed facts in West's favor "would compel a conclusion that West's editorial enhancements easily satisfy the modicum of creativity standard" for compilations, the company said. West makes indirect reference to "additional editorial enhancements, like original selection, coordination and arrangement of case reports themselves" to support a copyright claim.
Lawyers familiar with West's copyright claim said they were not sure what impact, if any, Friday's ruling would have on the West-Thomson merger. The U.S. Department of Justice signed off on a consent decree in June settling antitrust concerns. Final approval of the deal is pending before a federal judge in Washington, D.C.
The Justice Department had filed an _amicus curiae_ brief on Matthew Bender's behalf in the New York case decided Friday.
Tom Scheffey, a reporter at _The Connecticut Law Tribune_, a Fairfield, Conn.-based weekly newspaper affiliated with _The Recorder_, contributed to this article.
Reporter Krysten Crawford's e-mail address is k.crawford@counsel.com