<!hlcopydate> 2/21/97 HyperLaw, Inc.®

<!/hlcopydate>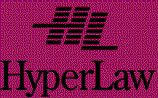 Hyperlaw's Response To Plaintiffs' Amicus Curiae Opposition Brief To Motion To Intervene Submitted to Judge Friedman Friday, February 21, 1997
"Back to DOJ Antitrust Review of Thomson/West Merger Page"


Hyperlaw's Response To Plaintiffs'amicus Curiae Opposition Brief To Motion To Intervene Submitted to Judge Friedman Friday, February 21, 1997

---
UNITED STATES DISTRICT COURT
FOR THE DISTRICT OF COLUMBIA
____________________________________
UNITED STATES OF AMERICA, ET AL, F)

Plaintiffs,

vs.

THOMSON CORPORATION, ET AL,
Defendants,
____________________________________
Civil No. 96-1415 (PLF)
HYPERLAW'S RESPONSE
TO PLAINTIFFS'AMICUS CURIAE
OPPOSITION BRIEF TO MOTION
TO INTERVENE

A. IntroductionProcedural Posture of the Case
On February 5, 1997, HyperLaw, Inc., filed a motion seeking leave of this Court to intervene for purposes of appeal. Subsequently, on February 12, 1997, following the status conference in this case, HyperLaw amended its motion and, on February 19, 1997, the Plaintiffs filed their opposition to HyperLaw's amended motion.
HyperLaw has sought intervention because it believes that in this matter the Department of Justice (DOJ) has failed to comply with the statutory requirements of the Tunney Act, and that this Court, in its opinion of December 23, 1996, erred by excusing DOJ's failure. Plaintiffs' Opposition acknowledges that the Tunney Act procedures were designed to eliminate secrecy in the antitrust settlement process and to ensure that the economic power and political influence of antitrust violators do not unduly influence DOJ consent decrees. But the Plaintiffs' Opposition then argues for a very limited view of those requirements. In making this argument, Plaintiffs fail to address or otherwise respond to the extensive and compelling legislative history cited by HyperLaw to support its arguments with respect to Tunney Act procedures. Rather, the Plaintiffs suggest that the procedures followed by DOJ in this case are the same procedures DOJ has followed in many other cases. Defendants Thomson/West have also filed an opposition to HyperLaw's motion to intervene, likewise suggesting that DOJ has complied with the statutory requirements.[1] HyperLaw believes that this matter can and should be decided on the basis of the arguments set forth below. But, to respond to the extensive amount of material included in the recent filings in this case, Hyperlaw's Response includes the attached statement by Alan Sugarman, President of HyperLaw, raising legitimate questions about the proposed consent decree and contradicting certain statements made by Plaintiffs in their Opposition.[2]
B. DOJ's Narrow and Restricted Interpretation of the Tunney Act Procedures Is Contrary to the Legislative History of the Act and Prevented The Meaningful, Effective Public Comment Intended by Congress
At this point, the Court has before it are two very different views of the meaning and importance of the Tunney Act procedures. HyperLaw believes, as shown in its previous memorandum, that the legislative history of the Tunney Act reflects a congressional intent of the Tunney Act procedures that is very much at odds with the narrow view of those requirements taken by DOJ in this case. The statements to Congress by Judge J. Skelly Wright as well as the language of the relevant committee reports make it clear that the Tunney Act reforms were intended to bring "sunlight" to a consent decree process that operated in the "twilight." Yet, DOJ has managed to minimize those procedures to such an extent that much about this case remains in the shadows. For example, both Plaintiffs and Defendants seek to minimize any discussion of the series of undisclosed agreements between Lexis and the Defendants by saying that HyperLaw has raised questions about the contents of these agreements previously in another forum. That is true, because -- unlike many members of the public -- HyperLaw is aware of the existence of these documents. However, Plaintiffs and Defendants then suggest that because HyperLaw has expressed questions about the existence of these agreements elsewhere, HyperLaw should not be heard to raise questions here. But, the fundamental question remains: How many secret agreements between the new largest legal publisher and the new second largest legal publisher does it take for the DOJ to regard an open discussion of such agreements to be an appropriate part of the Tunney Act procedures? [3] Clearly, DOJ has become very comfortable treating disclosure of "determinative" documents as required by the Tunney Act as an exceptional event rather than the rule. Indeed, DOJ asserts that it has provided courts with "determinative" documents in only 20 of the last 150 cases involving such consent decrees. That history surely serves to highlight how far DOJ's practices have strayed from the reforms intended by the drafters and primary supporters of the Tunney Act, as reflected throughout the legislative history cited in HyperLaw's February 12th memorandum. DOJ argues that it can only speculate about Hyperlaw's position because Hyperlaw has not identified what specific aspects of the secret agreements are relevant here. Of course, neither HyperLaw nor any other member of the public is in a position to offer such specifics about undisclosed agreements. But the mere existence of such agreements between the entities who will be the two largest legal publishers legitimately raises questions -- the very sort of questions that impact public confidence in the DOJ process that the Tunney Act sought to address. And, the existence of such questions is exactly why the Department of Justice is required to provide information that will give the Court a sufficient context for making its public interest determination.
In short, while the law permits DOJ a fair amount of discretion in its judgment about what may be an appropriate consent decree, nothing in the law requires a court or the public to be satisfied with a DOJ that operates in a twilight of non-disclosure and says simply, "Trust us!" The Plaintiffs would have the Court believe that DOJ's necessary discretion applies not only to prosecutorial decisions but also to decisions as to whether to comply with the disclosure requirements of the Tunney Act. That is not the substance or the intent of the Tunney Act, which anticipated both prosecutorial discretion and disclosure.
C. Contrary to Plaintiffs' Argument, the AT&T Decision Does Not Support A Conclusion that Modifications of the Consent Decree Are Not Subject to the Tunney Act.
Plaintiffs' Opposition argues that significant modification can be made in an antitrust consent decree without triggering any requirement for re-publication or additional opportunity for public comment under the Tunney Act. Interestingly, and somewhat surprisinginly, Plaintiffs cite generally to the decision in United States v. AT&T, 552 F. Supp. 131 (D.D.C. 1982). [4] While it is true that -- prior to the Tunney Act -- decrees in that case were re-written, a reading of the full 150-page opinion reveals that the matter was eventually the subject of an unparalleled level of disclosure despite DOJ's efforts. The Court noted the following about pre-Tunney Act activities by DOJ--before going on to the really harsh comments about failure to comply with the Act:
Periodic negotiations between AT&T and the government continued through 1954 and 1955, and by early December, 1955, the government and AT&T had reached an agreement. 13
Footnote 13 to that decision is quite revealing:
The Subcommittee described in some detail how it uncovered evidence of the negotiating process between AT&T, the Department of Defense, and the Department of Justice. It appears that, as part of an attempt to investigate the Justice Department's policies and practices regarding antitrust consent decrees, the Subcommittee requested the Attorney General make available the files relating to the negotiation and signing of the Western Electric consent decree. Subcommittee Report at X-XI. The Department refused to produce the files, and it also declined to supply answers to specific questions. According to the Subcommittee (Report at XIII), "the extent to which the Department of Justice went to withhold information from the committee in this investigation is unparalleled in the committee's experience." In its view, the Department's reluctance to provide information "resulted from a desire to cover up those facts which the Department considered to be embarrassing." Subcommittee Report at XIII, 42.
In the post-Tunney Act period, this issue of disclosure and comment was squarely before the Court--and what Judge Greene said is as true today as in 1980-83.

When they filed the present proposed decree, the government and AT&T took the position that the Tunney Act did not apply because (1) their submission in the District Court for the District of New Jersey was merely a "modification" of an existing consent judgment, as distinguished from the entry of a judgment, 51 and (2) no consent judgment at all was filed in this Court, but only a dismissal of the pending action.52

- - - - - - - - - - - - - - - - - -Footnotes- - - - - - - - - - - - - - - - - -

51 The theory apparently was that the Tunney Act does not apply to such modifications of existing decrees because most modifications are relatively minor and of interest only to the parties involved. There appears to be conflicting law on this subject. Compare United States v. Motor Vehicle Manufacturers Ass'n., 1981-2 Trade Cas. para. 64,370 (C.D. Cal. 1981) with United States v. Swift & Co., 1975-1 Trade Cas. para. 60,201 (N.D. Ill. 1975). Nevertheless, the government recognizes that when a major modification of an existing decree is proposed, the Tunney Act procedures "help facilitate thorough exposition and review." See Letter of Assistant Attorney General William F. Baxter to the Court (January 18, 1982). To this end, Tunney Act or comparable procedures have been followed at least in cases where major modifications of decrees have been made. See note 67 infra.
52 As the Court has previously commented (see Tr. 25040-45), there appear to be at least two problems with the parties' "dismissal" theory. First, for all intents and purposes, the settlement would dispose primarily not of the 1949 action (which matured into a consent decree in 1956 -- 26 years ago) but of the lawsuit that at the time of the settlement was actively in trial and had been in trial for ten months. Indeed, as the recitation in Part I(B) above demonstrates, the proposed decree deals almost exclusively with AT&T -- rather than Western Electric -- issues. These basic facts cannot be obscured by the facile expedient of filing the proposal in New Jersey and denominating it a modification of the New Jersey decree. Second, while Fed. R. Civ. P. 41(a)(1) provides that the parties may file a dismissal without leave of court under certain circumstances, this may not be done where a statute provides otherwise. In the view of the Court, the Tunney Act is just such a statute.

Contrary to the parties' continued protestations that, notwithstanding these considerations, the AT&T litigation has been dismissed because they allegedly filed a dismissal notice, the lawsuit is pending and very much alive. As noted, this Court issued an order on January 8, 1982, that the dismissal notice was only to be lodged, not filed. Whatever may be the proper rule in other circumstances -- a matter on which the Court expresses no opinion -- at least when the dismissal of a major antitrust action has substantive aspects or is so closely tied to a "modification" of another decree as is the case here, Tunney Act procedures apply. The parties have not appealed the Court's decisions which refused the filing of the dismissal notice and required application of Tunney Act procedures.

- - - - - - - - - - - - - - - - -End Footnotes- - - - - - - - - - - - - - - - -

In the opinion of this Court, that reasoning may most charitably be described as disingenuous. If that reasoning were deemed acceptable, the parties here -- and in similar antitrust actions -- could subvert the clearly expressed will of Congress by a mere act of labeling. The Tunney Act was designed to expose to public scrutiny and to a judicial public interest determination the settlements negotiated between the Department of Justice and the various antitrust defendants. The instant agreement, whatever the label the parties chose to affix, settled two such lawsuits. That settlement, moreover, not only disposed of what is the largest and most complex antitrust action brought since the enactment of the Tunney Act but the settlement itself raises what may well be an unprecedented number of public interest questions of concern to a very large number of interested persons and organizations. See note 60 infra. As the Court made clear from the very day the settlement was announced, it was not and is not prepared to allow this circumvention of the congressional purpose..[n53 omitted.]

In any event, the parties have now stated in various ways and before various forums (including before this Court) that, irrespective of their opinion of the technical applicability of the Tunney Act, they are willing54 to have the Tunney Act procedures applied by this Court.55 In view of those representations, it became unnecessary for the Court to pass specifically upon the technical applicability of the Act. Instead, the Court on January 21, 1982, entered an order which, pursuant to the parties' consent and the Court's general equitable powers,56 applied the substantive Tunney Act procedures to the instant settlement.

- - - - - - - - - - - - - - - - - -Footnotes- - - - - - - - - - - - - - - - - -

54 This willingness took especially concrete form after the Court expressed its views on the matter on January 12, 1982. See note 49 supra; letter from Assistant Attorney General Baxter to the Court (January 18, 1982); letter from Jim G. Kilpatrick, General Attorney for AT&T, to the Court (January 18, 1982).

55 The parties have also stated that in their view the early approval by the New Jersey District Court of the settlement proposal does not preclude this Court from following the full Tunney Act procedures. See, e.g., Response of the United States to Public Comments, May 20, 1982 [hereinafter Department of Justice Response to Comments]; Reply Comments of the American Telephone and Telegraph Co., May 21, 1982 [hereinafter AT&T Reply Comments]; letter of the parties to the Court dated January 18, 1982; statement of counsel for the parties, January 12, 1982 (Tr. 25,016-26).

56 See, e.g., United States v. Swift & Co., 1975-1 Trade Cas. para. 60,201 (N.D. Ill. 1975); United States v. Ling-Temco-Vought, Inc., 315 F. Supp. 1301 (W.D. Pa. 1970); United States v. F. & M. Schaefer Brewing Co., 1968 Trade Cas. para. 72,345 (E.D.N.Y. 1967); United States v. Carter Products, Inc., 211 F. Supp. 144 (S.D.N.Y. 1962). (Emphasis added.)
Id. at 144-145. HyperLaw believes this statement is a full and complete elucidation of the concept. The decision in AT&T surely does not support Plaintiffs' arguments for limited disclosure. Moreover, as Plaintiffs note, the Court in AT&T permitted intervention of the type sought by HyperLaw.
D. Conclusion
HyperLaw respectfully submits that neither the Plaintiffs nor the Defendants have directly addressed the the legislative history and statutory construction of the Tunney Act set forth in HyperLaw's memorandum dated February 12, 1997. Thus, for all of the reasons set forth, HyperLaw urges the Court to grant HyperLaw's motion to intervene.

Dated: February 21, 1997
Respectfully Submitted:


_____________________________
Lorence L. Kessler (D.C. Bar # 203521)
Counsel for HyperLaw, Inc.
Suite 400
1825 I Street, N.W.
Washington, D.C. 20006
202-857-8067

Of Counsel:
Carl J. Hartmann, III
New York, NY
HyperLaw Exhibit C Affidavit of Kendall F. Svengallis dated October 7, 1996.
HyperLaw Exhibit D "Only a select few can discuss the specifics of a case with each other", Lawyers Cooperative Publishing Advertisement, Law Technology Product News, September 1994.
HyperLaw Exhibit E Complaint, Mead Data Central, Inc. v. West Publishing Company, 76-Civ. 3618 W.C.C., United States District Court, Southern District of New York, August 16, 1976 (Antitrust including FLITE and JURIS and spurious copyright claims to text of court opinions.)
HyperLaw Exhibit F Complaint, Mead Data Central, Inc. v. West Publishing Company, C-3-87-426, United States District Court, Southern District of Ohio, August 18, 1987. (Antitrust including control of statutes and opinions, FLITE and JURIS, Fifth and Eleventh Circuits, spurious copyright claims to text of court opinions.)
HyperLaw Exhibit G Docket Sheet, West Publishing Company v. Mead Data Central, Inc., 4-85-931, United States District Court, District of Minnesota.
HyperLaw Exhibit H Docket Sheet, West Publishing Company v. Mead Corporation, Mead Data Central, Inc., Civ. 4-88-142, United States District Court, District of Minnesota.
HyperLaw Exhibit I Complaint, West Publishing Company v. Mead Corporation, Mead Data Central, Inc., Civ. 4-88-142, United States District Court, District of Minnesota, February 22, 1988. (Antitrust relating to Lexis exclusive access to regulatory material and copyright infringement for copying from West reporters.)
HyperLaw Exhibit J Letter Dated October 10, 1996 from Carl J. Hartmann, counsel for HyperLaw to Craig Conrath, Esq. re disclosure of documents.
HyperLaw Exhibit K Letter Dated March 13, 1995 from Carl J. Hartmann to Joseph Musilek, counsel for West, confirming, inter alia, that a copy of the 1988 settlement agreements were not in the possession of the Minnesota United States District Court supervising the settlement.
HyperLaw Exhibit L Draft Motion to Intervene in Minnesota United States District Court re unsealing by HyperLaw describing facts surrounding the 1988 settlement agreements.
HyperLaw Exhibit M Letter Dated October 3, 1996 from Joel I. Klein, Deputy Assistant Attorney General to Alan D. Sugarman declining to file an amicus brief in Matthew Bender and HyperLaw v. West in support of HyperLaw's motion for a determination that West copyrights are not infringed when a competing publisher keys-in and publishes the text of court opinions from a West case reporter, but does not key-in the West headnotes and syllabi.
HyperLaw Exhibit N HyperLaw Comment Letters Filed Under the Tunney Act with United States Department of Justice, N-1 June 26, 1996 to Assistant Attorney General Anne Bingaman (not in comment letters filed by DOJ), N-2 June 26, 1996 to Craig Conrath, N-3 June 28, 1996 to Craig Conrath, N-4 September 3, 1996 to Craig Conrath.
HyperLaw Exhibit M Tax Analysts Memorandum in Support of Motion For Reconsideration of Leave to Participate As Amicus Curiae Previous Exhibits Filed By HyperLaw
HyperLaw Exhibit A HyperLaw Motion For Summary Judgment, Matthew Bender & Company Inc. and HyperLaw v. West Publishing Company
HyperLaw Exhibit B- Letters from HyperLaw to Attorney General Reno and Lawrence Fullerton dated September 26, 1996 re amicus brief.
Exhibit 1 Opinion dated August 5, 1996, Matthew Bender & Company and HyperLaw v. West.
Exhibit 2 Excerpt from Docket Sheet, West Publishing Company v. Mead Data Central, Inc., 4-85-931, United States District Court, District of Minnesota.
Exhibit 3 September, 1996, How West Was Won, American Lawyer.
CERTIFICATE OF SERVICE
I hereby certify that on February 22, 1997October 15, 1996, I caused copies of HyperLaw's Response To Plaintiffs' Opposition to Motion to Intervene Exhibits to its Amicus Curiae Brief to be served by U.S. Mail addressed to each of the following:

Federal Express for delivery on October 16, 1996 upon the following. Craig W. Conrath, Esq.
U.S. Department of Justice
Antitrust Division
Merger Task Force
1401 H Street N.W.
Washington, D.C. 20005 (also served by facsimile)

Wayne D. Collins, Esq.
Attorney for The Thomson Corporation
Shearman & Sterling
Citicorp Center
New York, New York 10022 (also served by facsimile)

Gary L. Reback, Esq.
Wilson Sonsini
650 Page Mill Road
Palo Alto, CA 94304 (also served by facsimile)

James E. Schatz, Esq.
Oppenheimer Wolff & Donnelly
45 South Seventh Street, Suite 3400
Minneapolis, MN 55402-1609 (also served by facsimile)Attorney for Defendant West Publishing Company Schatz Paquin Lockridge Grindal & Holstein P.L.L.P. Suite 2200 100 Washington Avenue So.

Attorney General of New York
Steven D. Houck, Esq.
Chief Antitrust Bureau
120 Broadway, Suite 2601
New York, NY 10271
State of Washington

Tina E. Kondo, Esq.
Assistant Attorney General
900 Fourth Avenue
Suite 2000
Seattle, WA 98164


Attorney General of the State of California
Kathleen E. Foote
Deputy Attorney General
1300 I Street
Sacramento, CA 95814

Attorney General of the State of Connecticut
Aaron S. Bayer
Deputy Attorney General
110 Sherman Street
Hartford, Connecticut 06105

Attorney General of the State of Illinois
Christine H. Rosso
Chief, Antitrust Bureau
100 Randolph St.
12th Floor
Chicago, IL 60601

Commonwealth of Massachusetts
George K. Weber
Assistant Attorney General
Chief, Consumer Protection and Antitrust Division
Public Protection Bureau
One Ashburton Place
Boston, MA 02109

Attorney General of the State of Wisconsin
Kevin J. O'Connor
Assistant Attorney General
123 West Washington Ave.
Madison, Wisconsin 53717

____________________________
, Esq.
October 16, 1996


_______________________________
[1] The Opposition of Defendants Thomson/West was received on February 21, 1997, as this response was being prepared for filing. At the same time, HyperLaw received a Notice of Appeal filed by Defendants Thomson/West. HyperLaw notes in passing that it is clear that an appeal of denial of an injunction does not stay the case, under Rule 62, Fed. R. Civ. P. But, in this situation, it is not at all clear that Defendants' notice of appeal does not remove — at least temporarily— the subject of the appeal from the jurisdiction of the district court. Thus, while HyperLaw's motion to intervene is still properly before the Court, there is at least an argument that the Court should take no further action on the substance of the consent decree pending Defendants' appeal. Any alternative interpretation would permit Defendants to litigate this matter in both forums simultaneously. Return to text.

[2] For example, DOJ now asserts that it had believed all along that having a single buyer for the divested products was a desirable goal. But, in the absence of clear public disclosure of that goal, it appears that the DOJ is now receiving criticism that the decision to sell all of the divested products to Lexis was simply an effort to get Lexis to withdraw its strong oppostion to proposed consent decree. See Exhibit A to Mr. Sugarman's attached statement. Thus, quite apart from the actual business issue of whether a single purchaser or multiple purchasers will better serve the public interest, it appears that DOJ's choice of "twilight" and limited disclosure is serving to undermine public confidence in the decisions reached here. Had there been more complete public disclosure of what led DOJ to its belief that a single purchaser was desirable, people would be more likely to believe DOJ when it says, "We really wanted that outcome all along!" Return to text.

[3] These undisclosed agreements include the 1988 agreement between Lexis and Thomson, the 1996 agreement between Lexis and Thomson, the 1997 agreement between Lexis and Thomson and the mutual antitrust release signed by Thomson and Lexis. These are not internally created DOJ documents, and DOJ's assertion that they need to be protected as such is inapposite. United States v. Alex. Brown & Sons, Inc. 1996 WL 683608 (S.D.N.Y. 1996) Return to text.

[4] The opinion essentially begins with the phrase "[o]n January 14, 1949, the government filed an action" and continues with observations such as "AT&T continued its attempts to end the litigation as soon as the Eisenhower Administration took office. Its executives and lawyers met with officials of the Departments of Defense and Justice throughout the first six months of 1953." Return to text.
Affidavit of Alan D. Sugarman Submitted to Judge Friedman Friday, February 21, 1997

---
UNITED STATES DISTRICT COURT
FOR THE DISTRICT OF COLUMBIA

_______________________________________

UNITED STATES OF AMERICA, et al., No. CA 96-1415 (PLF)

Plaintiffs, AFFIRMATION OF
ALAN D. SUGARMAN

vs.

THE THOMSON CORPORATION, et al.,

Defendants.
_______________________________________

STATE OF NEW YORK )
) ss,
COUNTY OF NEW YORK )

1. I am an attorney admitted to practice before the courts of the State of New York, and I affirm the following upon my oath;
2. The filings by Lexis and the D.O.J. further illustrate the need to have HyperLaw as an intervenor, at the least to raise possible errors in the Court's December 23, 1996 opinion. The Plaintiff's and Lexis-Nexis have filed memoranda in support of the Motion to Enter Amended Judgment on February 11 and February 13, 1997. In addition, on February 19, 1997, the Department of Justice filed an Opposition to HyperLaw's Motion to Intervene. As of February 20, 1997 at 10 P.M., HyperLaw had not received any post-hearing filings from the Defendants by facsimile or otherwise. Although Defendands may send facsimiles to other parties, they do not send facsimiles to HyperLaw.
3. HyperLaw understands that the parties may take the position that the Order , at least as to the divestiture comments, is not a final order.
4. The DOJ does, however, make what HyperLaw considers an incorrect statement on page 15 of its opposition, that all issues relating to divestiture "were adjudicated on December 23, 1996." Thus, although there was no final order and the Court is free, upon the receipt of new evidence, to change its mind, HyperLaw must proceed with an abundance of caution.
5. Lexis-Nexis has now filed one more determinative document under seal with the Court, its new agreement with Thomson/West, and then proceeds to characterize the documents in a public document in a manner presumably favorable to its position and interest. HyperLaw notes the following with regard to each of those assertions.
A. It is was untrue, as maintained by DOJ, that the proposed divestiture of products by Thomson/West represented a meaningful divestiture of secondary law products. It now appears that Thomson/West is providing to Lexis, but no one else, the "option to acquire more than 20 secondary titles that were not part of the original divestiture."(Page 4 of Lexis Memorandum). HyperLaw, from the beginning, had argued that DOJ should disclose the HHI of not only the divestiture products, but also the HHI of products that did not make this list. But DOJ evaded this issue. Now it is clear that HyperLaw's request was, and remains meaningful and proper. It is also clear that the affidavits of Kendall Svengalis, Law Librarian of the State of Rhode Island (which affidavits are part of HyperLaw's filings) were factually correct and relevant and that DOJ glossed over the inadequacies of the divestitures.

B. That it was untrue, as maintained by DOJ, that there was not a pooling of intellectual property amongst the Lexis, West, and Thomson. On page 13, Lexis-Nexis states: "The Agreement expands on this protection by providing Lexis-Nexis with five-year extension, on current terms, for several additional legal products produced by Thomson/West" and then lists 17 additional legal products. The "extension" is an extension of the statutory license portions of the 1988 agreements, once again demonstrating that what DOJ considers 'not true' or 'not important' is of vital importance to the actual participants in the industry. This admission is further evidence of the importance of unannotated codes and regulations which DOJ considered a non-issue.
C. That it was untrue that DOJ left nothing on the table.

[Collins Page 30 September 30, 1996 Hearing]


8 I will bring this up not to, in any attempt, to reform
9 the proposed final judgment to require something less, but
10 rather to demonstrate that the Justice Department and the States
11 did a good job at what they were trying to do to have left
12 nothing on the table and consequently I think this provides
13 another very significant reason for the Court to find the
14 proposed final judgment is in the public interest.


It at least appears that West made these further divestitures to avoid Lexis litigating the same antitrust claims that DOJ was unwilling to litigate.

D. It was not accurate to contend that the proposed Consent Decree provided effective relief. The Lexis Memorandum further hints at other hidden matters. Footnote 1 states that

Some or all of the acquired assets may be transferred to a Lexis-Nexis joint venture known to the plaintiffs.

HyperLaw cannot tell whether there are other hidden deals and that Lexis is acting as a front for another selected publisher.
6. The Court rejected Lexis-Nexis' effort to object to the terms under which Thomson/West was conducting the divestiture process. The Court refused to permit Lexis-Nexis to make Thomson/West's bidding requirements a part of the record. Order at 2 (Dec. 23, 1996) (Docket Entry No. 79). HyperLaw is unable to determine what Lexis is suggesting existed in the bidding requirements. [To the extent not clear in its notice of appeal, HyperLaw states that this order on December 23 is also to be appealed by HyperLaw.] The Court at the February 6, 1996 hearing expressed surprise that the consent decree permitted Thomson/West to require divestiture to a single bidder. HyperLaw cannot determine whether the bidding requirements make it clear that this is what Thomson/West required.
7. The Court at the hearing also expressed surprise as to the anti-trust release from Lexis to Thomson/West -- HyperLaw cannot determine whether Thomson/West, in the bidding requirements, required that purchasers execute an anti-trust release as a condition to purchase of the divestiture products. [HyperLaw notes that Lexis-Nexis apparently is executing an anti-trust release, although this subject was not discussed in the Lexis-Nexis memorandum; and in a parallel, Thomson/West it appears intended to require that licensees under its proposed license agreement execute a similar no-contest agreement as to challenges to West's (questionable) copyrights.
8. The new terms negotiated by Lexis appear to demonstrate that the Proposed Final Order was not, in the words of Microsoft, efficacious. As all commentors claimed: it just did not work in the real world. The commentors were correct and DOJ was wrong. No doubt other potential purchasers, unwilling to mount a full scale attack on Thomson/West, were turned off by the impracticality of the divestiture methodology as interpreted in self-serving manner by Thomson/West. (Fortunately, however, the Court has rendered no final decision on the Proposed Final Order, and, now that new information has been presented to the Court that calls into question the preliminary conclusions of the December 23 opinion, the Court is free sue sponte to modify any and all of its conclusions based upon the new information.) Unlike DOJ's posture that even if shown that it was snookered, it will not change a position, the Court may, when it issues a final order use all information known to the Court at the time the final order was entered. It is thus fortunate that Lexis-Nexis has performed the public service of showing as a matter of fact that the Proposed Final Order was neither efficacious nor did it provide adequate relief.
9. It also appear to HyperLaw that the Consent Decree should be amended to incorporate, where appropriate, all of the provisions that Lexis-Nexis claims are in the public interest including the broader divestiture of products and the requirements of bona fide transfer or products and related assets rather than the illusory transfer proposed by Thomson/West. (Then the bidding process could be thrown open once again with bidders having the right to acquire individual products, but protected by a meaningful requirements rather than the ineffectual provision supported by DOJ.)
10. It is also appropriate to discuss the alleged economies of scale and the necessity of argument that there is some reason that the products be divested as a group to a single buyer. First, references were made by Thomson at the hearing and in some of the documents to a "strategic buyer" -- although, the Court has not been brought into the loop here as to these elliptic comments. HyperLaw has sufficient information to state upon information and belief that Thomson/West had initially planned to sell all of the assets to a former Thomson executive, George Wallace, who it is said had obtained investors to fund the venture and that Thomson/West had proposed this buyer to DOJ and some of the state attorneys generals. However, there were some problems here. Cynics pointed out that the Wallace group had no existing infrastrucure -- no financial, computer, marketing, and sales in place, and that, the products spanned many different lines. Cynics suggested that Thomson/West had the best of all worlds -- it could sell out to a competitor that could not compete effectively and could possibly fail. Thomson/West could take the money and not be faced with the competition.
11. HyperLaw notes the following regarding the divestitures products in Exhibits A-1and A-2 to the proposed judgment, which provides:
Exhibit A.1

U.S. Code Service
U.S. Reports, L.Ed.
U.S. Digest
Manual of Federal Practice, 4th Ed.
Bankruptcy Law & Practice, 6th Ed.
Bankruptcy (Epstein, Nickels & White)
Corbin on Contracts
Insurance Law (Appleman)
Search & Seizure (Thomson)
Ballantine's Law Dictionary
Auto-Cite

Deering's Annotated California Code
California ADR Practice Guide
California Civil Practice Handbook: Choice Between State and Federal Courts
California Civil Trialbook
California Litigation By the Numbers Court Rules Companion
California Negligence & Settlement
California Products Liability Law & Practice
California Trial
California Tort Law
Modern California Discovery
Colorado Trial Handbook
Trial Handbook for Connecticut Lawyers
Florida Criminal Practice & Procedure
Florida Evidence 2d
Illinois Jurisprudence
Indiana Appellate Handbook 2d
Kentucky Probate PSL
Kentucky Workers' Compensation PSL
Louisiana Code of Evidence -- Annotated
Louisiana Successions
Louisiana Workers' Compensation
Annotated Laws of Massachusetts
Massachusetts Corporations PSL
Massachusetts Domestic Relations PSL
Massachusetts Landlord-Tenant Law
Massachusetts Real Estate PSL
Michigan Criminal Law
Michigan Statutes Annotated
Michigan Digest
New Jersey Criminal Procedure
New York Consolidated Laws Service
New York Wills and Trusts
Ohio Family Law
Ohio Probate
Modern Texas Discovery
Texas Civil Pre-Trial Procedure
Texas Trial and Appellate Practice
Washington Trial Handbook

Exhibit A.2

Michigan Law & Practice
New York Estate Administration
Pennsylvania Law Encyclopedia
There are certain subgroups of these products which are without question related products (a product line) and could be prepared by the same editorial staff and marketed and sold through the same marketing and distribution channels. An example are the California products -- presumably an editorial staff could work on both California Tort Law and California Negligence and Settlement. A mailing to all California civil litigators would be an effective focused marketing and advertising tool, as would an advertising campaign in California Lawyer. However, these would have little to do with Trial Handbook for Connecticut Layers, Search & Seizure, and Corbin on Contracts. And, these would have nothing to do with U.S. Code Service and U.S. Reports. And Ballantine's Law Dictionary has nothing to do with any of these.
12. Lexis-Nexis may well be an equivalent equal competitor with Westlaw: but the Lexis-Nexis print publisher Michie is not a powerhouse in many markets. Companies such as CCH, BNA, and Mathew Bender would in many ways be a more effect marketer of the federal products. Mathew Bender certainly has a much more pronounced editorial and marketing presences in California and New Jersey than does Michie. And, there are smaller niche publishers which are very effective at editorial and marketing in single states such as CD-Law, Inc. in Washington State. In short, the argument made by DOJ, Thomson/West, and Lexis-Nexis that there are some type of economies of scale are illogical nonsense. And, again, as counsel for Lexis-Nexis pointed out in an earlier hearing -- where are the statements, analysis, and conclusions of the DOJ economists, something notably and embarrassingly absent from this entire proceeding.
[REBACK Page 60 September 30, 1996 Hearing]

2 In our view, Your Honor, there are gaping holes in the
3 Government's submission that in our view make it impossible for
4 the Court to perform its public interest evaluation.

22 Similarly, there's [no (sic)] economic testimony from the
23 Government stating, arguing or even proclaiming that the company
24 that they've created will not be free to exploit consumers by
25 imposing monopoly prices.

[CONRATH Page 75 September 30, 1996 Hearing]

10 I suppose I should note that we did not submit a
11 counter-affidavit to Mr. Saloner, noting that if you look at it
12 on its own terms it just doesn't raise an issue that requires
13 it, and there are plenty of economists in the Department of
14 Justice who would have been glad to submit an affidavit. I
15 don't want to let that misstatement go uncorrected.
13. With regard to the sale to a single company, it is also clear that the statements by Thomson/West and DOJ that it was always understood that the sale would be to a single buyer is, at best, not clear. The proposed Final Judgment is ambiguous to this extent - as DOJ states at page 10 of its Memorandum: "The consent decree is written to permit either one buyer or multiple buyers for the divestiture products." Perhaps there was an undisclosed side letter between Thomson/West and DOJ, but this provision certainly does not appear in the proposed Final Judgment as published. Moreover, DOJ cites as evidence that the public knew that the assets may be sold to a single purchaser the statements made by DOJ after the close of the comment period and of course long after publication of the Proposed Final Judgment on July 5, 1996. See pages 9 and 10 of Plaintiff's Memorandum. DOJ also in footnote 11 on page 9 points to the letter of Alois V. Gross concerning the letter dated August 12, 1996 as evidence that everyone knew what Thomson/West was up to as far as selling only to one bidder. Once again, there was no notice to the public because DOJ worked to keep this Gross letter hidden. As objected to in earlier filings by not only HyperLaw, but by Thomson and Lexis-Nexis, DOJ refused to make public even to the parties and amici herein any of the Tunney Act comments until just a couple of days before the Tunney Act hearing herein on September 30, 1996 [and, not published in the Federal Register until October 11, 1996, after the hearing]. The idea was for DOJ to bury this type of damaging information, until it was too late and it did succeed.
14. Thomson/West refused to accept bids for individual products, and indeed, it appears, that Thomson/West even refused to provide a bidding package to any company that could not afford to buy all of the divestiture products as a group. This was nowhere in the Proposed Final Judgment published on July 5, 1996.
15. Indeed, even now, DOJ is not providing this Court the many letters of complaint that it received when interested purchaser realized that the Thomson/West was requiring that purchasers must buy all products, because these letters came in after the close of the comment period in August, 1996. And, as part of it information control methods, even those that were aware of this problem were restricted by the confidentiality provision in the bidding documents from making this public in any way. HyperLaw notes the existence of a letter from a small publisher (Juris Publishing Inc.) dated February 12, 1996, one week before Plaintiffs filed its latest memorandum herein, complaining to DOJ (Attached hereto as an Exhibit A.) This has not been provided to the Court by DOJ, nor have any other comments received by DOJ since the close of the formal comment period. In the meantime, this Court has entered orders objecting to receiving letters except in the form of proper filings. So, it makes no difference if, as DOJ states, many in legal publishing are aware of what is transpiring in this Court, because DOJ is not passing any comments received on to this Court or to anyone else.
16. The Court needs to be advised that DOJ is apparently not passing any critical documents to the Court unless (1) it was a comment letter received prior to the end of the comment period or (2) unless ordered by the Court.
17. DOJ's opposition to HyperLaw's motion misses the point wildly and completely misreads the purpose and intent of the Tunney Act. On page 8 of its Memorandum, DOJ with not support whatsoever states that "To effect the underlying purposes of the Tunney Act, courts undertake a public determination, and all the information components of the Tunney Act are therefore for the benefit of a court's ability to make a decision." This assumes that information is provided to the court, which has not been done here. Moreover, this does not explain why the Tunney Act requires publication in the Federal Register of the comments received, rather than just require that the comments be filed with the court. DOJ's narrow view of the Tunney Act perhaps helps explain why the public comments were published in the Federal Register after the Tunney Act hearing on September 30, 1996.
18. There is also a misstatement by DOJ on page 6 , that
two transactions will occur if the court approves the proposed Final Judgment ... One is the sale of West Publishing Company to Thomson Corporation.
Not only did the sale occur in June of 1996, but the West legal publishing companies and the Thomson legal companies have apparently been merged into a single legal entity and the identity of the separate subsidiaries such as Lawyers Cooperative is being erased. See attached letter to Judge John S.. Martin as Exhibit B relating to the merging of the various entities and the fact that West Publishing Company is no longer an operating entity.
19. Although perhaps flattered by DOJ's reference to HyperLaw's WEB page in the recent hearing, HyperLaw objects to bearing the burden of disseminating copies of the filings of other parties and to meet DOJ Tunney Act notice requirements. HyperLaw does not have the documents of the parties in electronic form, and, DOJ is not even posting its own filings on its own web page at http://gopher.doj.gov/atr/cases/Thomson/thomson.htm. In fact, many in the interested public have not received copies of the recent DOJ, West, and Lexis filings, although they may be aware that something is going on. HyperLaw has posted its own significant filings including its amended motion to intervene at www.hyperlaw.com.


Dated: February 21, 1997
__________________________________
ALAN D. SUGARMAN