judcon.htm
2/25/97 HyperLaw, Inc.®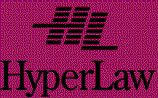 "Back to HyperLaw Home Page"
Back to Citation Page

JUDICIAL CONFERENCE OF THE UNITED STATES - ACTION: Notice of opportunity to comment and of public hearing on the ABA Citation Resolution February 21, 1997

Courtesy John Lederer <johnl@IBM.NET>
[Federal Register: February 21, 1997 (Volume 62, Number 35)]
[Notices]
[Page 8037-8038]
From the Federal Register Online via GPO Access [wais.access.gpo.gov]
---
JUDICIAL CONFERENCE OF THE UNITED STATES
Committee on Automation and Technology; Notice of Opportunity To Comment
and of Public Hearing on the ABA Citation Resolution
AGENCY: Judicial Conference of the United States, Committee on Automation
and Technology.
ACTION: Notice of opportunity to comment and of public hearing on the ABA
Citation Resolution.
---
In August 1996, the American Bar Association (ABA) approved a
resolution made by its Special Committee on Citation Issues calling for
state and federal courts to develop a standard citation system and
recommending a format that could be used by state and federal courts. That
resolution calls for courts to identify the citation on each decision at
the time it is made available to the public. The ABA resolution is
available through the Internet (http://www.ABANET.ORG/
citation/home.html).
The federal judiciary seeks written public comments from judges, court
personnel, the bar, and the public as to:
(1) Whether the federal courts should adopt the form of official
citation for court decisions recommended by the ABA resolution; and,
(2) The costs and benefits such a decision would have on the courts,
the bar, and the public.
In addition, a public hearing will be held on Thursday, April 3,
beginning at 9 a.m. in the ceremonial courtroom of the U.S. District Court
for the District of Columbia, 3rd and Constitution Ave., N.W., Washington,
D.C. to address issues (1) and (2) stated above.
Persons and organizations wishing to submit written comments
should
do so by sending them to: Appellate Court and Circuit Administration
Division, ATTN: ABA Citation Resolution, Suite 4-512, Administrative
Office of the U.S. Courts, Washington, D.C. 20544, Fax (202) 273-1555.
Internet address: citation@ao.uscourts.gov.
Submission of written comments is preferred in electronic form and
should be sent to citation@ao.uscourts.gov in ASCII or WordPerfect 6.1 or
earlier versions. Alternatively, comments may be submitted in printed form
through mail or facsimile. Persons without access to Internet may send a
diskette. If printed comments are submitted, ten copies should be
provided. Written comments are due no later than Friday, March 14, 1997.
All comments received will be considered public information.
Anyone submitting written comments who also is interested in
testifying at the
[[Page 8038]]
public hearing should submit a written request to the above address no
later than Friday, March 14, 1997. Since it is expected that only a
limited number of requests can be granted, the request should set forth
reasons why an oral presentation in addition to written comments would be
helpful to consideration of these issues. The request should identify the
persons who wish to testify, the subjects to be addressed, the estimated
amount of time desired (the maximum is 15 minutes), and the organization
represented, phone number, and fax number. If possible, advance copies of
testimony should be submitted.
Any questions about this notice may be directed to Joan Countryman
at (202) 273-1543.